SDK South
27246 SD Hwy 115
Harrisburg, SD
South Minnesota Ave
Founded in 2017 our South campus sits on 12 acres full of trees, walking trails, and a pond. We are conveniently located between Sioux Falls and Harrisburg on SD Hwy 115 (S Minn Ave) across from the Country Apple Orchard.
This 15,000 square foot facility features heated floors, air-filtration system, family suites, a music system and large indoor play areas. There are 2 acres of outdoor playgrounds fenced in with mature shade trees, real grass and Natura-Turf.
In 2020 we added on, designed and built the worlds first indoor dog water park, The Splash Bark. In addition to spray water features, this first of its kind park includes dry play areas with tunnels and climbers. The built in Tiki Bar offers a selection of cold beer and seltzers. A fenced in patio is attached for nice days and potty breaks.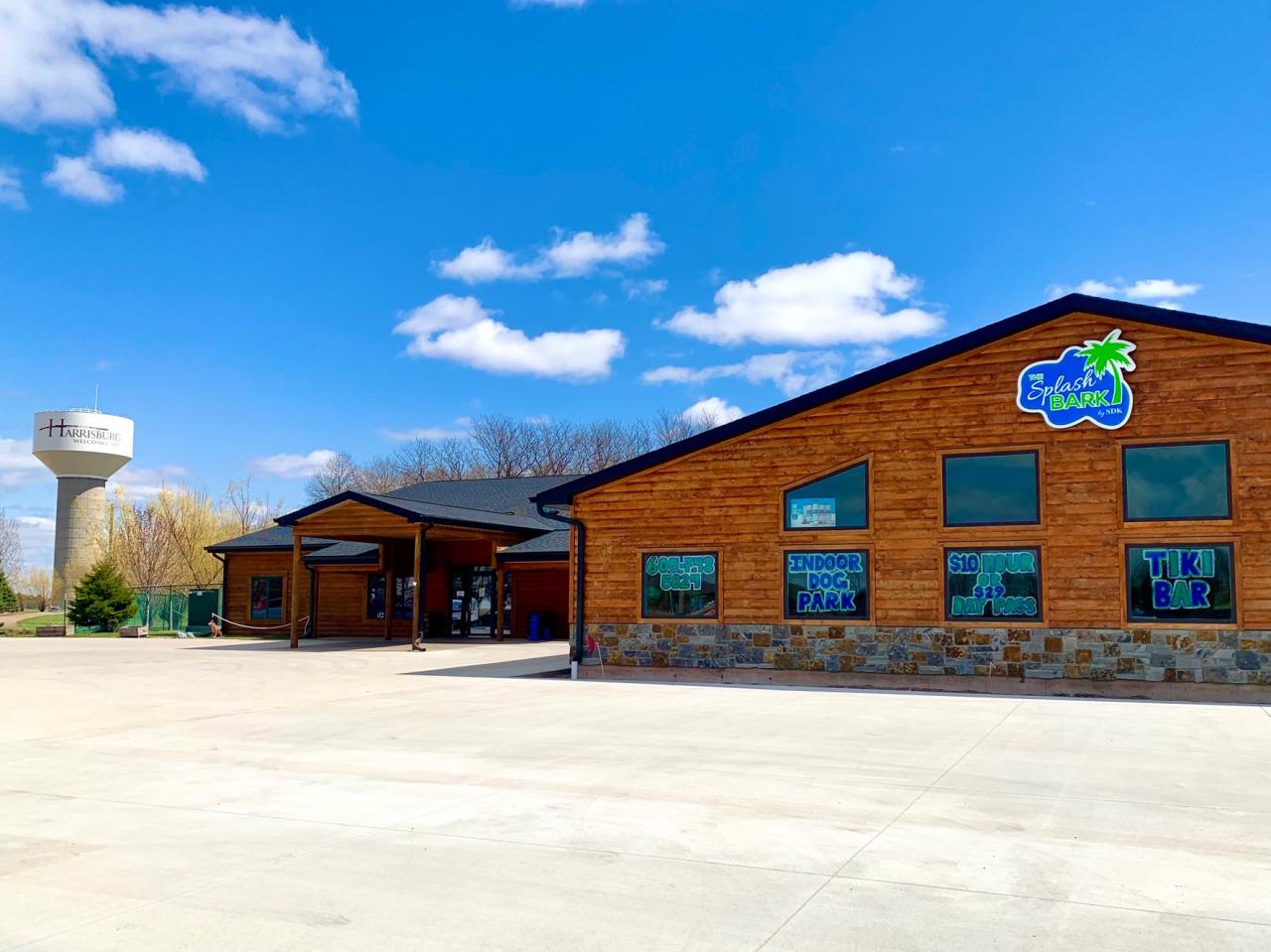 SDK West
46573 269th St
Sioux Falls, SD
The West campus is our original facility. Beginning in 2007 we started the build-out and accepting dogs for training, specifically retriever training. The building and services continued to evolve over the years until a second facility was needed to meet the growing needs of our customers.
Our West campus is located just west of Sioux Falls and North of Tea. This 4,200 square foot facility has indoor temperature controlled rooms, music and an air-filtration system. The eight outdoor playgrounds are filled with climbers, slides, pools, toys and shade canopies. All playgrounds are comprised of natural surfaces including real grass, Natrua-Turf and pea rock.